Finding Serenity
Finding Serenity is an 8 day/7 night wellness on the water sailing program to help you calm the sea within and navigate your way to Serenity. On board Blue Life Navigators will chart your course - destination - Internal Stillness
Finding Serenity October 1st - 8th Greek islands - A Journey of Self Reflection
Serenity - defined as the state of being calm, peaceful and untroubled. The Finding Serenity Program will provide the necessary cocoon in which this state of being can be achieved. It all begins with the opening of the heart, through daily Essential Oils, Mindfulness Practices, Spiritual Exploration and Creative Expression activities all designed to create an opening to your internal sea. Eight women will set sail on a catamaran through the Greek Islands with their Blue Life Navigators. They will board in Athens, Greece to begin a journey in self reflection and inner journey of knowing thyself. An opportunity of release, an unburdening of the soul into the sea. An through this journey of self exploration create friendships and bonds from the realization that we all carry our pain and through sharing and caring together - we become stronger.
Balance & Harmony with Nature
What can you expect on your journey
The journey to Finding Serenity will take you through unchartered waters of trapped emotions which often hinder you from moving forward. It's time to release those trapped emotions to the sea and re-open your heart and allow Serenity to enter. Your Blue Life Navigators will be with you every step of the way charting out your course but you are always the Captain of your journey.
The Finding Serenity Program is filled with daily activities to assist in creating an awareness to past or present events, people or situations that hinder you from moving forward. They say it takes a village to raise a child - well it takes a Sea to release trapped emotions. Together with the guidance of your Blue Life Navigators, all negative emotions are released into the endless blue waters of the Mediterranean. Your Blue Life Navigators each come with a long list of certifications from reputable institutions, but their most important certifications come from Life itself. They are what we at Blue Life call Life Certified. Each one of them has been tested, challenged, endured pain, grief, sorrow and loss to triumphantly become stronger, more compassionate individuals ready to guide your journey.
What's included
Everything that you need to keep you safe, comfortable and relaxed while on board and on island. It all begins as soon as you reach Greece! Your ceremonial events, all educational and spiritual activities, half board (daily breakfast and lunch or dinner depending upon program activity), transportation services to the yacht and while on island (where applicable). For 8 days and 7 nights, we want you to take care of yourself and give yourself that time and space within to be with others, to express yourself, to grieve, to laugh to do whatever helps to strengthen the heart - leave the rest of the details to us!
The program cost is based on double occupancy in a Queen stateroom with en-suite amenities. The rate is per person for an 8 day/ 7 night program. Airfare, land activities, land accommodations and transportation other than those listed are not part of your program costs.
Your Program Activities
We have a series of scheduled activities throughout the week including plenty of free time for self reflection and self exploration. All activities are guided and all on board meals are prepared from your personal Chef and based on your dietary preferences. Your Captain will set sail with embarkation in Lefkada, Greece for the Ionian Islands.
We recommend (1) day minimum arrival before your journey and (1) day after your journey to allow for re-entry and your long trip home.
Program accomodations
52ft Luxury Crewed Catamaran
8 Day/7 Night Journey
(3) Crew Members; Captain, Chef & Hostess
(2) Blue Life Navigators
(1) Program Guide
Half Board (Breakfast & Lunch or Dinner) and snacks!
All beverages, coffee, teas, juices and local wine & beer with meal service
Hotel pick-up and transfer to vessel
Program Activities
Daily Morning Meditation - Setting Your Intentions
Living Mindfully Techniques & Tips Workshop
Daily Readings & Resource Exchange
Water Immersion/Water Play - SUP, water skiing, snorkeling, noodles and more
(2) Cooking Lessons with Locals!
Candle Lighting
Creative Expression Activities Mandalas, Zentangle
Connecting with Nature Hikes/Walks & Talks
Daily Breathing Techniques to maintain presence
Island Exploration
Cultural Immersion
Sailing! Connecting to one another, your vessel and the water
$3,750 per person based on double occupancy in Queen stateroom for 8 day/7 night journey at sea
Participants must reserve with a $750 Participation Down Payment to secure their space or to be certain to secure your space there is a one-time payment option.
Spaces are extremely limited - only 8 participation spaces to ensure maximized personal service and one-on-one time presence with your Blue Life Navigator.
arrival Airport & Travel Assistant
Athens International Airport Eleftherios Venizelos.
If you wish for travel arrangement assistance please contact Daisy Patrick. Daisy's extensive knowledge in Greece can provide you with great information for your hotel stay, flights and any add on activities you would like to do.
A pre-program Athens Hotel to be annouced
Daisy Patrick
Tamalpais Travel
DIRECT: (415) 945-6213
daisy@tamalpaistravel.com
Your Self Reflection Vessel for 7 days - Who said self improvement can't be done in style take a look at Lucy Clover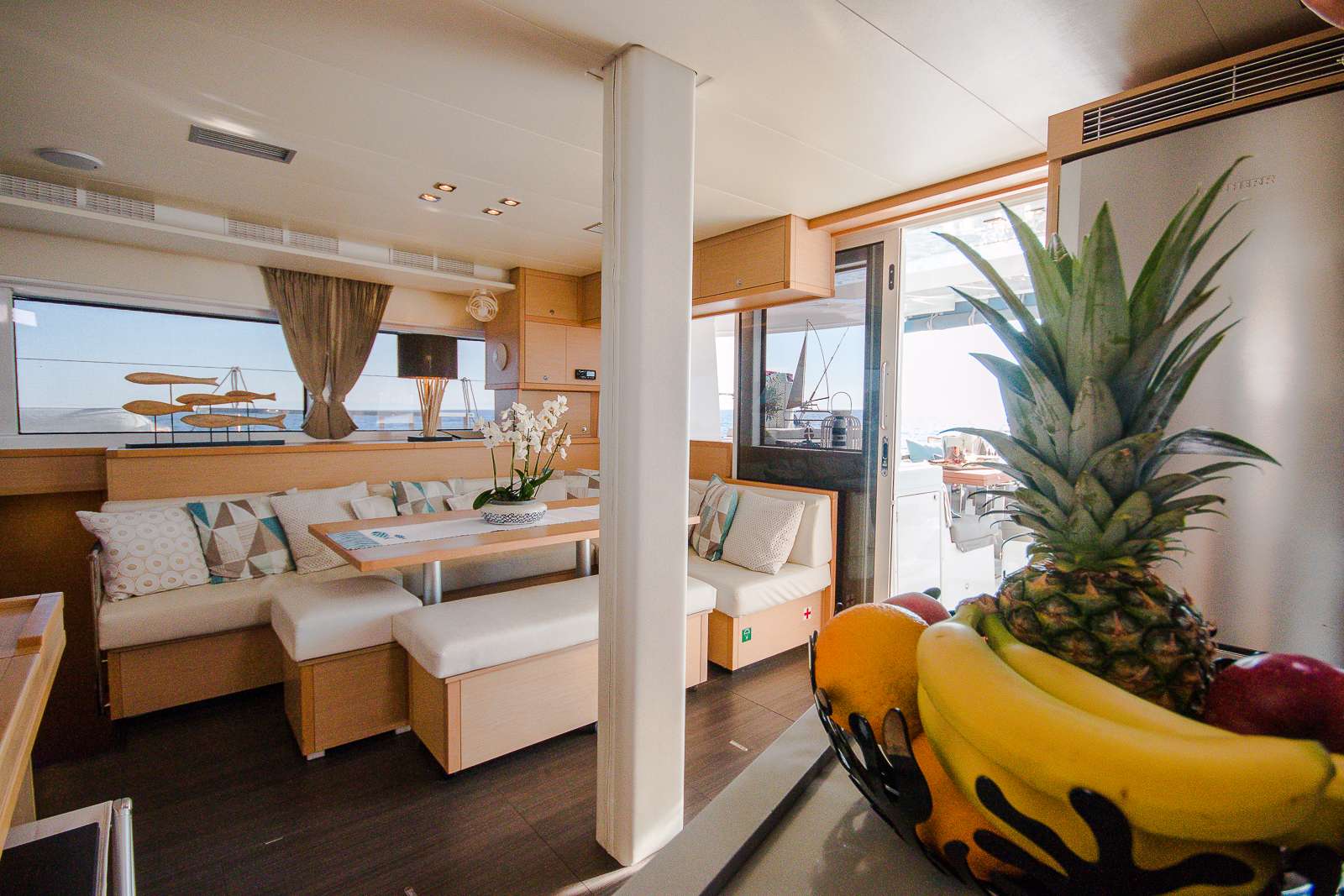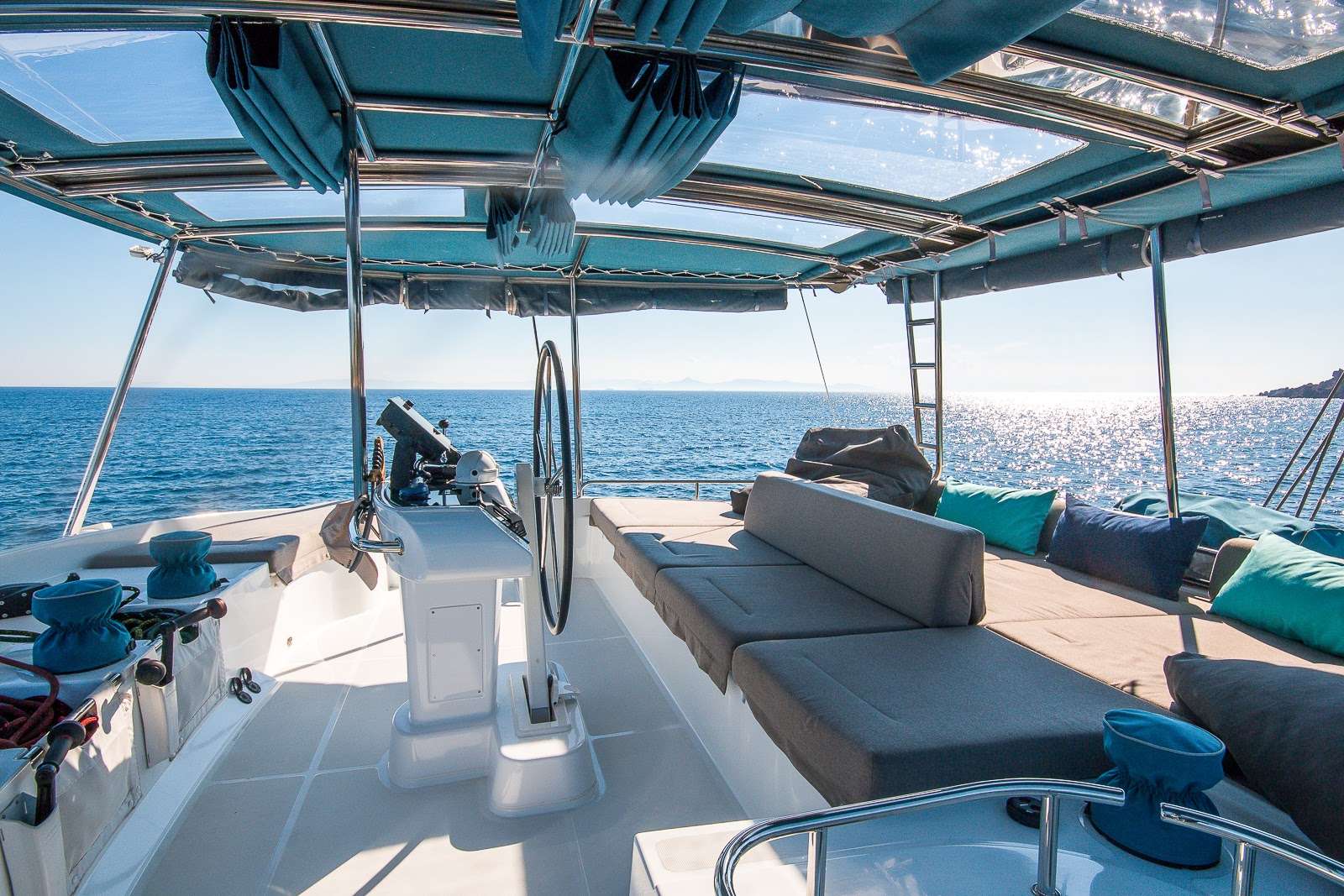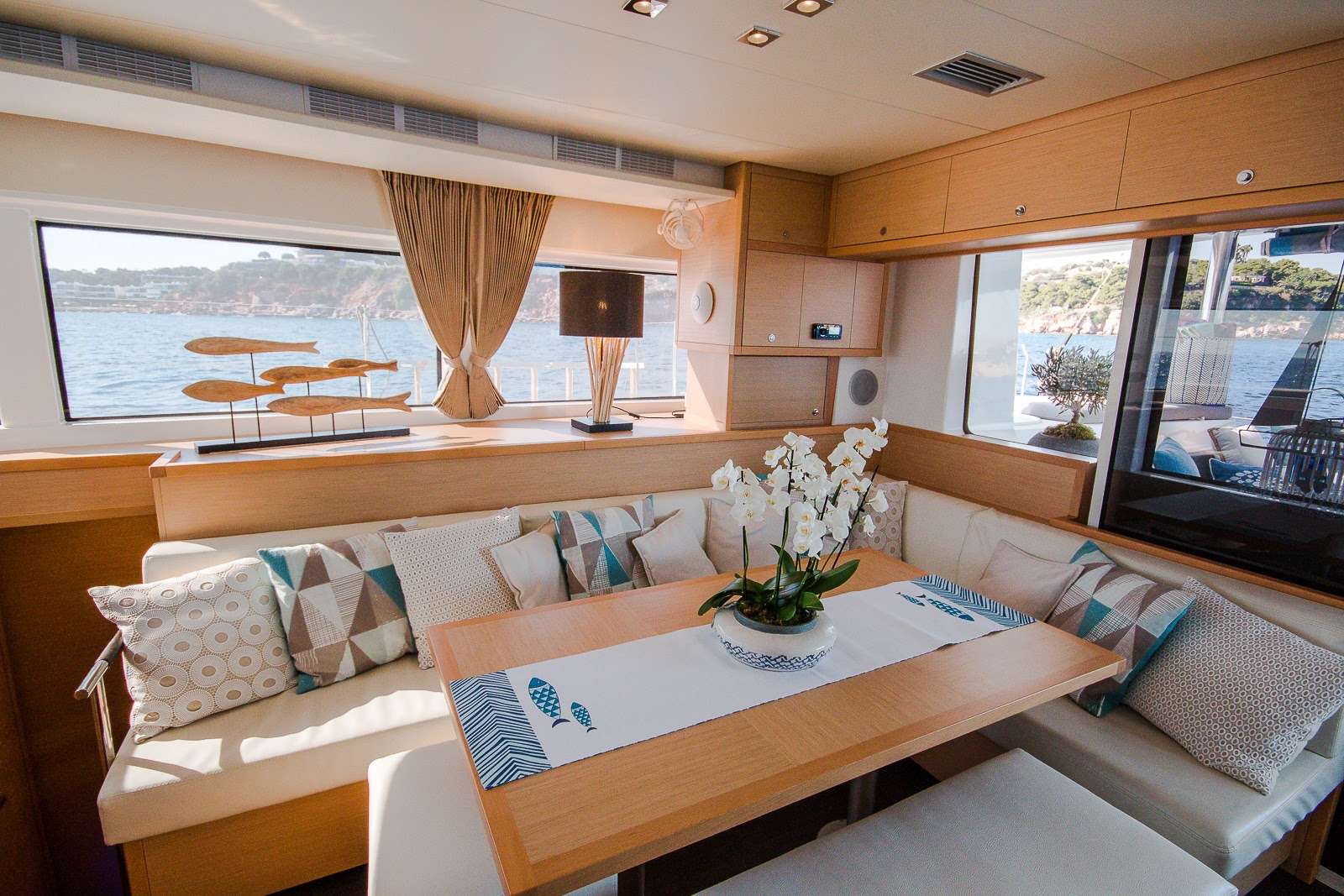 Program costs do not include airfare or land accommodations, as well as, premium wines & spirits or other incidentals both on land and at sea. Does not include optional but customary crew gratuity ($150/week per person for both crew members recommended minimum) *$750 down-payment installment is non-refundable in the event of cancellation.